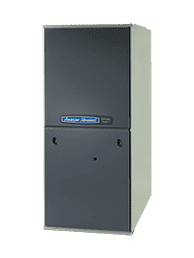 From comfort concerns to full system failure, any issues with the heating system require swift and skilled repairs. For 36 years, home and business owners have turned to Primary Air Heating & Cooling, Inc. for results that satisfy. We continue to prove our worth, prioritize customer care and achieve success where others fall short. A call to (941) 213-5790 accesses a wealth of resources, including a team of dedicated professionals, fully stocked service vehicles, and our unwavering standards of quality.
Heating Repair to Keep You Warm All Winter
As a family-owned and operated business, Primary Air Heating & Cooling, Inc. is the right-sized company to handle every style of residential and commercial heating system and potential problem without sacrificing personalized attention. While we arrive fully prepared for the most difficult jobs, we also take the time to listen to your expectations and explain our plan of action. Our recommendations focus on your best interests, determining the most cost-effective and advantageous solution.
Don't Get Left Out in the Cold! Call on Primary Air Heating & Cooling, Inc.
Primary Air Heating & Cooling, Inc. recognizes that any heating repair is a disruption. We do our best to minimize inconvenience and stress. Punctuality, preparedness, and professionalism make the difference. Let us make it easy and affordable to restore the proper performance of your heater. Consider the many rewards of our maintenance contracts to avoid future breakdowns. We offer a full scope of expert heating services across Ellenton, Palmetto, Bradenton, Memphis, South Bradenton, and West Bradenton, FL.
Heating Repair & Furnace Repair

Bradenton, FL, West Bradenton, FL, Memphis, FL, Ellenton, FL, South Bradenton, FL & Palmetto, FL
Heating Repair Near Me & Heating Repair in Palmetto, FL
Heating Repair Near Me ∴ Palmetto, FL ∴ Ellenton, FL ∴ Bradenton, FL