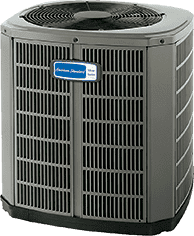 For complaints with your air conditioner, a call to Primary Air Heating & Cooling, Inc. at (941) 213-5790 provides quick, affordable, and effective solutions in Manatee County, Sarasota County and the Tampa Bay Area. We are a family-owned and operated company, perfectly sized to cover the full spectrum of residential and commercial concerns, all makes and models while exemplifying customer service and quality control. With 36 years of in-field experience, we have the skills and resources to deliver successful outcomes.
AC Repair from Primary Air Heating & Cooling, Inc.
At Primary Air Heating & Cooling, Inc., we prioritize follow-through. We don't consider the job complete until we've established a rewarding result and your satisfaction. By paying attention to the small details, we make sure that nothing gets overlooked. From accommodating scheduling and showing up on time to clear explanations of our intentions and meticulously organized work site, we minimize stress and disruption and earn your loyalty.
Reliable AC Repair Company
While most models of air conditioners, heat pumps, ductless configurations, packaged units, and all types of cooling units tend to be very reliable, the wear and tear of long, hot local summers add up. We highly recommend regular tune-ups and offer beneficial maintenance agreements to protect against the majority of malfunctions. When problems arise, Primary Air Heating & Cooling, Inc. focuses our wealth of resources and knowledge on restoring peak system performance and your comfort as quickly as possible. We are available for AC repairs throughout Ellenton, Palmetto, Bradenton, Memphis, South Bradenton, and West Bradenton, FL.
AC Repair & Air Conditioning Repair

Palmetto, FL, Ellenton, FL, Bradenton, FL, West Bradenton, FL, South Bradenton, FL & Memphis, FL
Air Conditioner Repair in South Bradenton, FL | AC Repair Bradenton, FL
Air Conditioner Repair

∴

AC Repair Near Me ∴ West Bradenton, FL ∴ Palmetto, FL ∴ Bradenton, FL