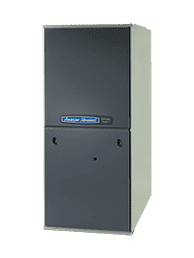 Primary Air Heating & Cooling, Inc. provides for every residential and commercial heating requirement. Home and business owners in Manatee County, Sarasota County and the Tampa Bay Area have trusted us to serve their best interests for 36 year. With an emphasis on customer care, quality control, and follow-through, we never fall short. A call to Primary Air Heating & Cooling, Inc. is more than a means to schedule prompt service with skilled professionals. It's our opportunity to prove we are the best at what we do, take pride in our accomplishments, and earn your loyalty.
Heating Repair, Maintenance, Installation, and More
Reach us at (941) 213-5790 to access an unmatched selection of modern heating options, including air-source heat pumps, ductless heat pumps, packaged units, and more. We keep up with industry evolution, pioneering intuitive technology that adapts heating output to the ever-changing demands of the indoor space, using only the exact amount of energy required to optimize efficiency and comfort. More even temperature, lower running costs, smaller carbon footprint, wifi connectivity, and zone control are just a sample of the potential.
Find Trusted Heating Services
Our goal is to provide a stress-free beginning-to-end experience. Primary Air Heating & Cooling, Inc. handles heating repairs with honesty, quick turnaround, and a focus on a sustainable end result. We strongly recommend our maintenance contracts to extend service life and avoid needless disruption and expense. No matter your concerns, plans, goals, or expectations for temperature control, Primary Air Heating & Cooling, Inc. is where you find the right answers and total satisfaction. We are a family-owned and operated company offering service across Ellenton, Palmetto, Bradenton, Memphis, South Bradenton, and West Bradenton, FL.
Heating Installation, Heating Service & Heating Repair

South Bradenton, FL, Bradenton, FL, Palmetto, FL, Memphis, FL, West Bradenton, FL & Ellenton, FL
Heating West Bradenton, FL | Heating Repair Palmetto, FL | Furnace Maintenance Memphis, FL
Furnace Replacement

∴

Heating Repair Near Me

∴

Heating

∴

Furnace Maintenance

∴

HVAC Company ∴ Memphis, FL ∴ Ellenton, FL ∴ South Bradenton, FL