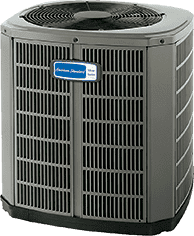 In Manatee County, Sarasota County and the Tampa Bay Area air conditioning is just about a year-round necessity. High humidity, temperatures in the mid-nineties, and summers that feel endless create a heavy workload for the cooling system. Without regular tune-ups, performance gradually deteriorates. Diminished airflow leads to longer run times, increased energy usage, and higher monthly expense. Comfort and air quality suffers and problems worsen.
AC Maintenance to Keep your System Going Strong
Primary Air Heating & Cooling, Inc. restores peak cooling unit performance. Handling residential and commercial air conditioners of all makes and models, we focus on maximum efficiency, capacity, reliability, and longevity. Intensive troubleshooting, testing, adjustments, and cleaning work to avoid the majority of repairs, fulfill manufacturer's warranty stipulations, and reduce the cost of operation and ownership.
Family-owned and operated, Primary Air Heating & Cooling, Inc. has dedicated the last 36 years to honing our services to best combat the wear and tear specific to our climate. We are a large enough company to meet every residential and commercial HVAC challenge with ease yet small enough to customize the care of each and every client. We hope you'll consider our maintenance contract and take advantage of the many benefits.
Call on Primary Air Heating & Cooling, Inc. for Reliable AC Maintenance
Along with priority scheduling and 10% off service, repairs, and parts, our maintenance contract lets you take the proper operation of your cooling system for granted. Ask our team of professionals to take on the responsibility of cleaning coils, testing refrigerant, tightening electrical connections, verifying airflow, straightening fins, unclogging the condensate drain, and all of the essential details that contribute to complete satisfaction. Get in touch with Primary Air Heating & Cooling, Inc. at (941) 213-5790 for scheduling anywhere across Ellenton, Palmetto, Bradenton, Memphis, South Bradenton, and West Bradenton, FL.
AC Maintenance & AC Service

Bradenton, FL, South Bradenton, FL, Palmetto, FL, Memphis, FL, Ellenton, FL & West Bradenton, FL
AC Service Near Me in Bradenton, FL | AC Maintenance Memphis, FL
Air Conditioning Service

∴

AC Service Near Me ∴ South Bradenton, FL ∴ Bradenton, FL ∴ Palmetto, FL