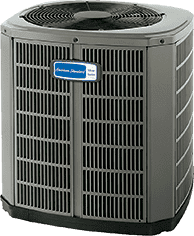 A new cooling system is an exciting opportunity. Modern air conditioner technology has evolved over the last few years, resulting in superior comfort, air filtration, dehumidification, and overall control over the indoor environment while significantly reducing energy consumption and running costs. Today's smart equipment automatically adapts output to satisfy the demands of each specific zone, maximizing efficiency, minimizing sound levels, and providing consistent and ideal temperature at all times.
AC Installation from Primary Air Heating & Cooling, Inc.
For the air conditioner to live up to its potential, proper sizing and installation are essential. The knowledge and integrity of the HVAC contractor directly impact your immediate and long-term satisfaction with your investment. Primary Air Heating & Cooling, Inc. draws from 36 years of in-field experience in Manatee County, Sarasota County and the Tampa Bay Area, Our resume supports our promise of exceptional products and workmanship. Call us at (941) 213-5790 for complete confidence in the outcome we achieve.
Do You Need a New AC System? We Can Help
Family-owned and operated, our company is large enough to easily handle both residential and commercial installation complexities yet small enough to personalize the details, control quality, and prioritize customer care. We are happy to discuss options, offer recommendations, and accommodate your timetable. Primary Air Heating & Cooling, Inc. follows through from start to finish, serving the best interests of home and business owners across Ellenton, Palmetto, Bradenton, Memphis, South Bradenton, and West Bradenton, FL.
AC Installation & AC Replacement

Palmetto, FL, Ellenton, FL, South Bradenton, FL, Bradenton, FL, Memphis, FL & West Bradenton, FL
Air Conditioning Installation in Palmetto, FL | AC Replacement Ellenton, FL
AC Installation Near Me

∴

Air Conditioning Installation ∴ Memphis, FL ∴ South Bradenton, FL ∴ Ellenton, FL