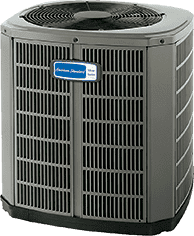 Air Conditioning Service in Palmetto and Surrounding Areas
For a full suite of residential and commercial air conditioner services in Manatee County, Sarasota County and the Tampa Bay Area, the experience and professionalism of Primary Air Heating & Cooling, Inc. prove invaluable. Where others cut corners, we focus on every important detail, refusing to compromise and always delivering the best possible return on investment. As a family-owned and operated company, we are large enough to easily handle the full scope of any requirement yet small enough to ensure exceptional customer care.
AC Repair, Maintenance, Installation, and More
Representing 36 years on the job, Primary Air Heating & Cooling, Inc. continues an exemplary reputation for quality control and follow through. We keep our promises, uphold exacting standards and prioritize a stress-free, swift and satisfying experience. We encourage a call to Primary Air Heating & Cooling, Inc. for convenient scheduling. Whether for new construction installation, A/C replacements, seasonal upkeep, or repair, we deliver the results you're hoping for.
Professional AC Service from Primary Air Heating & Cooling, Inc.
Primary Air Heating & Cooling, Inc. is the first step to elevating comfort, efficiency, air quality, and control over the living or working environment. We look forward to exploring options in smart technology, including air conditioners, heat pumps, ductless mini-splits, and more. Modern innovations offer outstanding luxury while paying for themselves at lower operational costs. Get in touch with us for all your air conditioning needs, anywhere across Ellenton, Palmetto, Bradenton, Memphis, South Bradenton, and West Bradenton, FL.
AC Repair, AC Service & AC Installation

Memphis, FL, Palmetto, FL, Ellenton, FL, Bradenton, FL, South Bradenton, FL & West Bradenton, FL
AC Company Palmetto, FL | AC Repair Memphis, FL | AC Replacement Ellenton, FL
AC Maintenance

∴

Air Conditioning

∴

AC Company

∴

AC Replacement

∴

AC Repair Near Me ∴ Palmetto, FL ∴ Bradenton, FL ∴ West Bradenton, FL