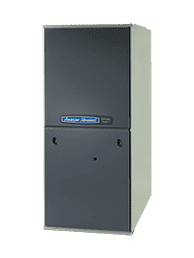 For residential or commercial applications, Primary Air Heating & Cooling, Inc. answers your specific needs with the ideal heating system, installed properly and to your specifications. Our company is large enough to handle the unique challenges of every type of new construction project as well as retrofits into older homes and expanding businesses. Our operation is small enough to ensure quality control, follow-through, and attention to all the important details.
Heating Installation Services from Primary Air Heating & Cooling, Inc.
Call (941) 213-5790 to discuss high efficiency, versatile, and innovative heating options. Air-source heat pumps, ductless heat pumps, packaged units, and a wide range of modern heating technology intuitively adjust speed to match the needs of the indoor environment, supplying the right amount of heat to maintain an ideal temperature while optimizing efficiency. Primary Air Heating & Cooling, Inc. offers high-end features that pay for themselves with lower running costs.
Is It Time for a New Heating System?
Family-owned and operated, Primary Air Heating & Cooling, Inc. brings 36 years of experience to every heating installation project. Our background not only showcases an impressive resume of successful and satisfying outcomes but adds up to a smoother completion. We anticipate issues before they cause delays, uphold total transparency and listen to your expectations. Project organization minimizes inconvenience and expedites turnaround. We never overlook an opportunity to raise the bar for our clients across Ellenton, Palmetto, Bradenton, Memphis, South Bradenton, and West Bradenton, FL.
Furnace Installation & Heating Installation

Memphis, FL, South Bradenton, FL, West Bradenton, FL, Bradenton, FL, Palmetto, FL & Ellenton, FL
Heating System Replacement Bradenton, FL | Heating Installation West Bradenton, FL | HVAC Installation Ellenton, FL
HVAC Installation

∴

Heating Installation Near Me

∴

Heating System Replacement ∴ Ellenton, FL ∴ Bradenton, FL ∴ Palmetto, FL