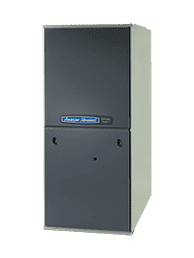 In Manatee County, Sarasota County and the Tampa Bay Area, the heating system often sits idle for months at a time. It is a mistake to think the unit will always be ready to operate at its best. It's not true that the smaller workload translates into greater reliability and longevity. Without regular upkeep, components and performance deteriorate. Everything from dust buildup and loose wires to pests getting inside the cabinet can lead to major problems. Let the professionals from Primary Air Heating & Cooling, Inc. provide essential service.
Heating Maintenance from Primary Air Heating & Cooling, Inc.
Primary Air Heating & Cooling, Inc. is a family-owned and operated HVAC company with 36 years on the job. We've not only resolved every imaginable malfunction with all makes and models of residential and commercial heaters, but we've also learned how to catch concerns early and avoid those issues altogether. We've used our in-field experience to develop the best preventive protocols for our local climate and maximize the benefits of our service.
Heating Service from a Trusted Provider
We encourage a call to (941) 213-5790 to schedule a tune-up and learn more about the advantages of our maintenance contracts. Priority scheduling, a 10% discount on parts, repairs, and service, and fulfillment of the manufacturer's warranty requirements are just a sample of the perks. While our depth of resources and knowledge ensure easy scheduling, quick turnaround, and unmatched return from investment, our focus on customer satisfaction sets Primary Air Heating & Cooling, Inc. apart as a premier HVAC provider across Ellenton, Palmetto, Bradenton, Memphis, South Bradenton, and West Bradenton, FL.
Heating Service & Furnace Service

Palmetto, FL, West Bradenton, FL, Bradenton, FL, Memphis, FL, South Bradenton, FL & Ellenton, FL
Furnace Maintenance in Memphis, FL | Heating Service Palmetto, FL
Furnace Maintenance

∴

Heating Service Near Me ∴ South Bradenton, FL ∴ West Bradenton, FL ∴ Ellenton, FL